Business tax services
---
Helping to make your business work for you – not the taxman
When it comes to advising our business clients on managing and improving their tax affairs, we are fortunate in being able to call on the centuries of experience our team has in this key business area. In fact, there are a whole host of opportunities available to you.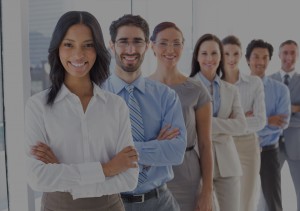 Find out more about International Tax
Find out more about Personal Tax
Getting the right structure in place for your business
Whether you are starting out in business or are an established company, we can help you create a business structure that is tax efficient for your needs today, and in the future as your business grows. A few simple changes can lead to improved profitability, reduced taxation and a more protected future for you.
Enterprise Investment Scheme eligibility
For new business start-ups, we explore whether the new venture can benefit from the extremely generous and highly worthwhile tax reliefs provided by the Enterprise Investment Scheme (EIS). If EIS is available, we will plan things very carefully and work closely with you to ensure you will benefit from this relief.
Claiming capital allowances
Here at Dunhams, we regularly review your capital expenditure levels closely, to ensure that the maximum claim is made and your tax position is improved as much as possible.
Company car financing
Clients often want to know the best way to finance their company car or car fleet. In fact, there are a vast array of options, different factors that come into play and the potential benefit-in-kind implications to consider. That's why we give this issue our full expert consideration, to ensure that your company car policy is the best one for you and your business.
Tax-efficient profit extraction
A key area of our focus when advising you on remuneration packages and structures is to make sure that profits are being extracted from your company in the most tax-efficient way possible.
Avoiding VAT headaches
As you probably know, VAT is a central and ongoing issue to any VAT-registered business. Thankfully, Dunhams can take away all of your VAT headaches – whether it's helping with your quarterly VAT return or offering advice on a thorny VAT issue, transaction, property purchase or sale.