Manchester Accounting Services
---
Chartered Accountants Manchester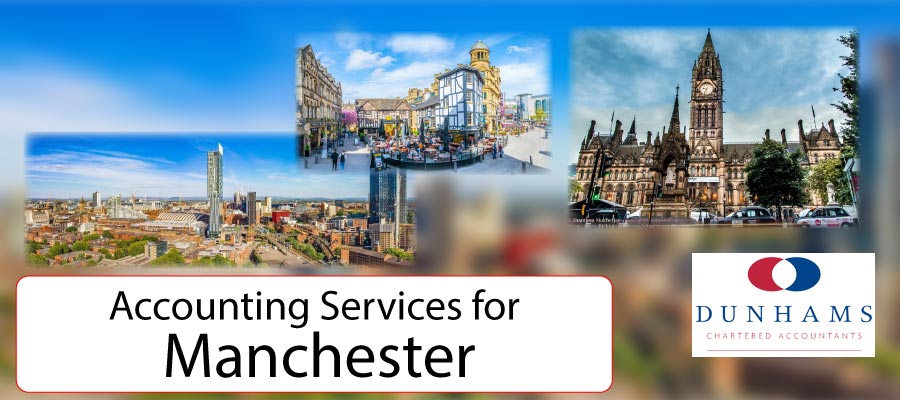 Dunhams Accounting Services Manchester
We have the full range of services to aid you and your business based in the Manchester and surrounding areas.
Our existing client base in Manchester have been with us for many years. Each client has an individual selection of services to meet their needs and requirements. These range from daily, weekly, monthly and yearly service interactions. All designed to help and assist each client gain the advantages they are looking for.
If you would like any assistance with any of these points.
Map of the Manchester area
Accounting Services Manchester
Other Accounting Services Pages in this section
Here at Dunhams, we pride ourselves on offering a service which we regard as almost unique among accounting services and financial services. We are one of the very few practices which can take care of all of your personal and business financial requirements all under one roof.
Once we have gathered all the information, we will produce a detailed report containing our recommendations which we will outline with you in a follow-up meeting. In short, we will look into every aspect of your business finances and create a holistic and bespoke plan that is personalised to you and your company.