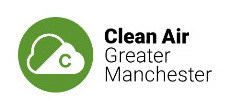 Greater Manchester Clean Air Zone
---
Posted on: 28-12-2021
Greater Manchester Clean Air Zone and Financial Support Scheme
The Clean Air Zone
The Greater Manchester-wide charging Clean Air Zone is due to be introduced on 30 May 2022,
The Greater Manchester-wide charging Clean Air Zone is due to be introduced on 30 May 2022, with some discounts and exemptions. It's designed to protect everyone's health by bringing harmful nitrogen dioxide air pollution at the roadside within legal limits as soon as possible.
Private cars, motorbikes and mopeds won't be affected. But some vehicles that do not meet emissions standards (non-compliant vehicles) will be charged to drive in the Clean Air Zone.
If non-compliant, vehicles which will pay the daily charge are:
Heavy goods vehicles: £60 from 30 May 2022
Buses: £60 from 30 May 2022
Coaches: £60 from 30 May 2022 (owners of vehicles not used on a registered bus service will be able to apply for a temporary exemption until 1 June 2023)
Vans (light goods vehicles): £10 from 1 June 2023
Minibuses: £10 from 1 June 2023
Hackney cabs and private hire vehicles: £7.50 from 30 May 2022 (temporary exemption for most Greater Manchester-licensed vehicles until 1 June 2023)
Motorcaravans (motorhomes/campervans): The daily charge and date of introduction will depend on the tax class of the vehicle (see the Motorcaravan section below for more information)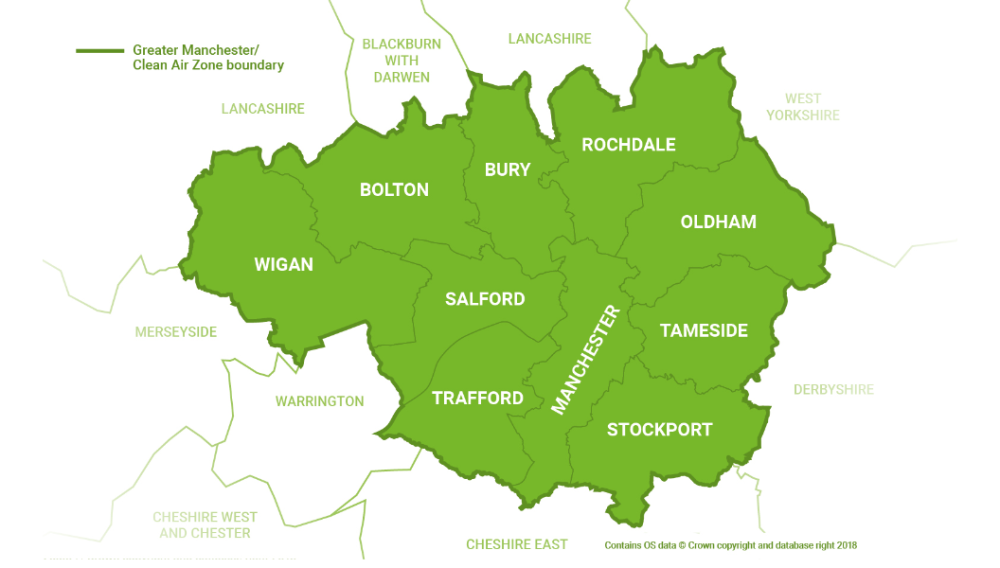 Vehicles included in the Clean Air Zone
Private cars, mopeds and motorbikes are NOT Included in the Zone.
The following categories of vehicles are included in the Greater Manchester Clean Air Zone.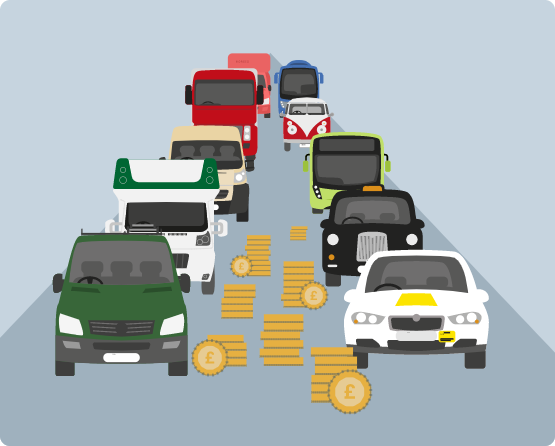 Financial Support Scheme
We have more than £120m of government funding to help eligible Greater Manchester businesses, organisations and people switch to cleaner, compliant vehicles. The Clean Air Zone Financial Support Scheme will help people to either replace or retrofit non-compliant vehicles so that they meet emissions standards.
Funding will initially be targeted to support micro-businesses, sole traders, the voluntary sector and private owners to upgrade to compliant vehicles. Financial support will be available as a lump sum grant, contribution towards vehicle financing, or a combination of the two. The amount of support available will depend on the vehicle type and size.
What is air pollution?
You can't always see it, but air pollution is all around us. It comes from many sources and can be very damaging to our health.
We can breathe harmful gases and tiny particles deep into our lungs. Some of the smallest particles may also pass into our bloodstreams.
By learning more about air pollution you can help tackle it and protect your health.
If you would like any assistance with any of these points.