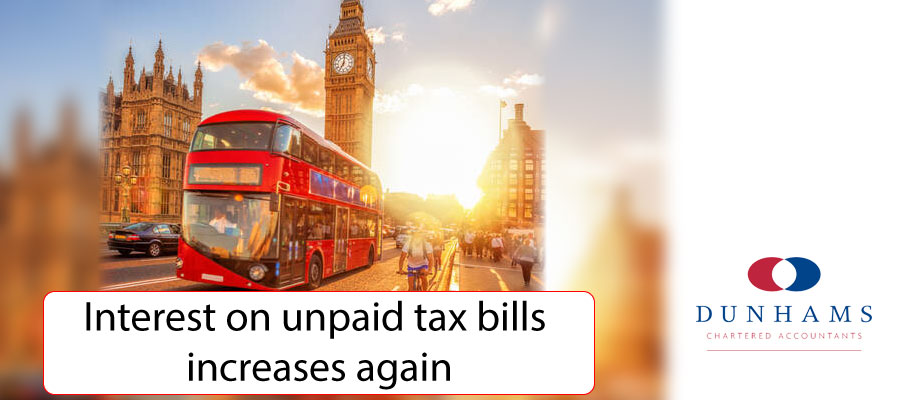 Interest on unpaid tax bills increases again
---
Posted on: 26-05-2023
Interest on unpaid tax bills increases again
The Bank of England's base rate has crept up again, causing late payment interest rates to increase from next week. What are the new charges, and is there an end in sight to these increases?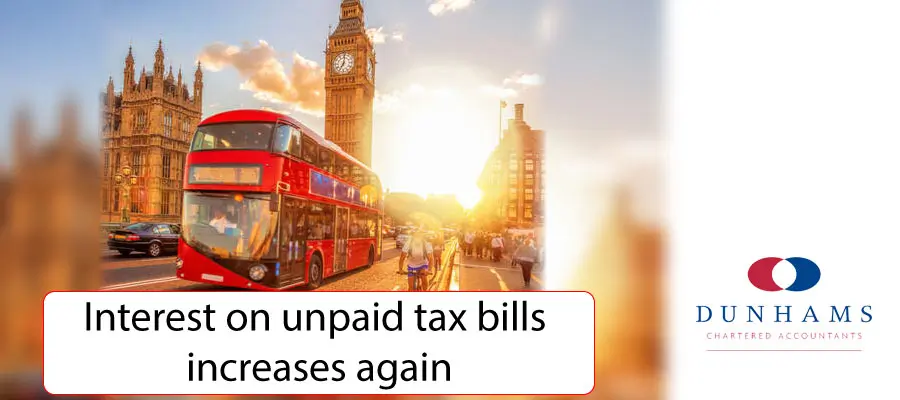 The Bank of England's base rate increased on 11 May from 4.25% to 4.5% as the government attempts to curb inflation. As HMRC's late payment and repayment interest rates are linked to the base rate, they will also increase. From 22 May 2023 the following rates apply:
Late corporation tax paid quarterly – 5.5%
Interest on overpaid corporation tax – 4.25%
From 31 May, the rates for other taxes will apply:
Late payment interest – 7%
Interest on overpaid tax – 3.5%
We can help take a look at Dunhams Tax Services
HMRC stated that the rates compare favourably with commercial practice for interest charged on loans or overdrafts and interest paid on deposits. This is the twelfth successive increase in rates since December 2021. However, there may be light at the end of the tunnel as the Office for National Statistics has confirmed inflation fell back into single figures at 8.7% in April, largely due to energy prices stabilising. Food inflation is still high though, and it's possible the base rate will increase again before it starts to fall.
If you would like any assistance with any of these points.