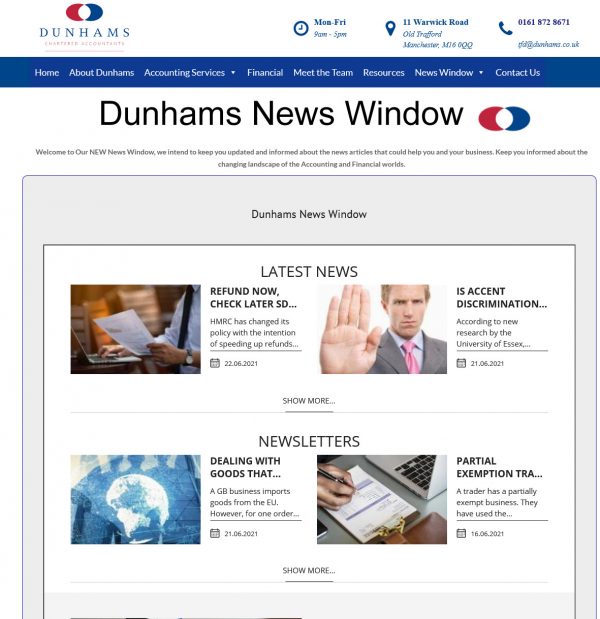 Blog about Our New News Window Features
---
Posted on: 22-06-2021
Dunham News Window
Window of News
More than 2 Million news articles are published every day online… Now 2,000,001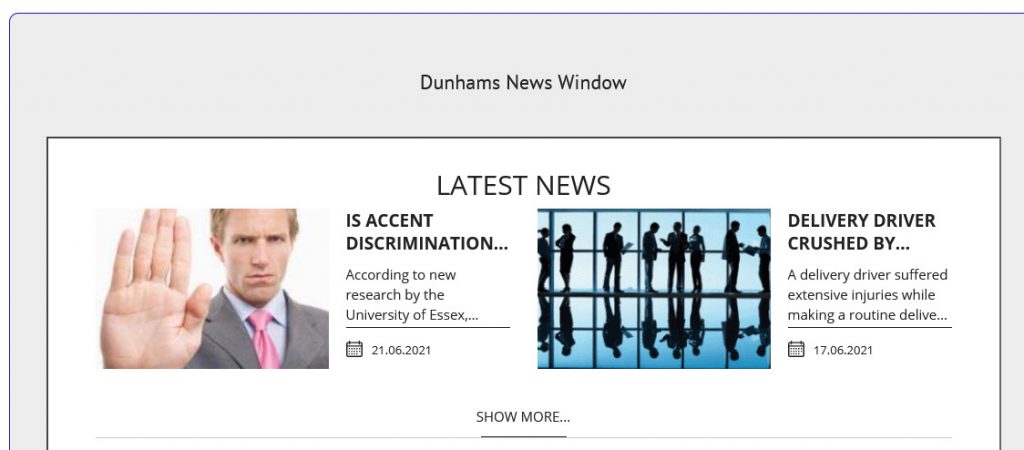 The task of filtering out the big news articles, or important news for you is no easy task.
Constantly Updated News

We have updated the way we compile our news articles for you. Giving us a better range of accounting, financial and business news for you to browse through.
We are also making this effort more accessible and at more regular intervals.
Filtering the news is a big task for busy people, we have endeavoured to make this an easy process for you.

News Keeping You Informed
Each news article is compiled to be informative and not over blown in too much detail. Keeping you informed but not driven to information overload. We understand you time is precious and you want to control how much you have.
News sections made easy to find
Latest News
Newsletters
Monthly focus
Practical Guides
Tools and Calculators
TAX Documents and TAX Rates
Calendar of Events and Deadlines
HMRC Links

H4 – FAQ's about Bookkeeping
How will this news help me?
We have arranged the news in too easy to find sections for you to find what you want, quicker.
Can I look at just the headlines?
Yes, you can look at just the News Flashes or Monthly Focus sections
Is this only News articles?
No, we also list TAX information tools, calculators and Calendar Deadlines
Can I get this news via email?
Yes, you can subscribe to receive our News Letters