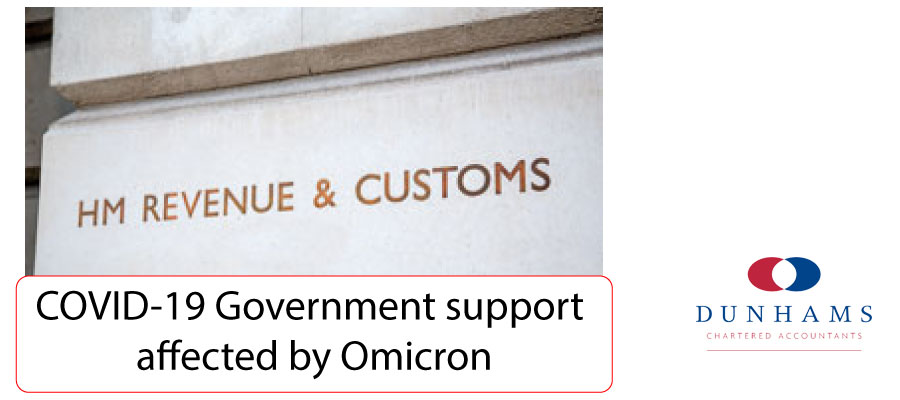 HMRC update – Government support affected by Omicron
---
Posted on: 23-12-2021
Update from HMRC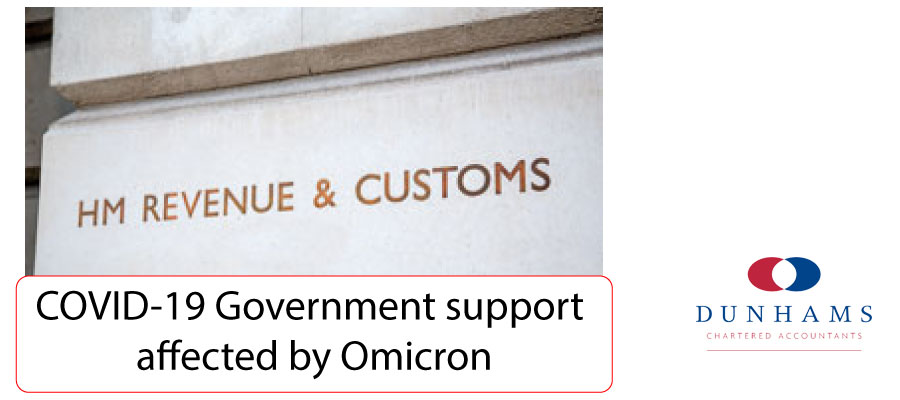 Dear customer,
I am writing to tell you the government has announced additional economic support to help businesses most affected by the Omicron variant of coronavirus:
• businesses in the hospitality and leisure sectors in England will be eligible for one-off grants of up to £6,000 per premises, and more than £100 million discretionary funding will be made available for local authorities to support other businesses • the government will also cover the cost of Statutory Sick Pay for coronavirus-related absences for small and medium-sized employers across the UK • £30 million further funding will be made available through the Culture Recovery Fund, enabling more cultural organisations in England to apply for support during the winter.
There is also continuing financial support. You can find more information by searching for 'Omicron support for businesses' on GOV‌‌.UK.
Statutory Sick Pay Rebate Scheme
If you're an employer with fewer than 250 employees, and you've paid Statutory Sick Pay (SSP) to your employees for absences linked to coronavirus-related sickness or self-isolation, you could be eligible for support.
You will receive repayments at the relevant standard rate of SSP that you paid to your current or former employees for any eligible periods of sickness starting on or after 21 December 2021.
You will be able to reclaim the costs for up to two weeks of SSP for an employee who takes time off because of coronavirus, regardless of whether you claimed for that employee under the previous scheme.
You will be able to make claims retrospectively from mid-January. Your agent can make claims on your behalf.
Full guidance, including eligibility and how to make a claim, will be published on GOV‌‌.UK in due course. In the meantime, you can find out more information by searching for 'COVID-19 economic support package' at GOV‌‌.UK.
Time to Pay arrangements
If you are facing difficulty in making a tax payment, HMRC stands ready to support any business impacted by the coronavirus pandemic through our Time to Pay arrangements, where you pay what you owe in affordable instalments.
We will consider offering businesses in the hospitality and leisure sectors in particular the option of a short delay, and payment in instalments, on a case-by-case basis, as part of this. Search GOV‌‌.UK for more information about 'Time to Pay'.
A word about scams
We're urging people to be on their guard if they are contacted by someone saying that they're from HMRC, wanting you to urgently transfer money or give personal information. HMRC will also never ring up threatening arrest. Only criminals will do that.
Tax scams come in many forms. Some threaten immediate arrest for tax evasion, others offer a rebate. Contacts like those should set alarm bells ringing, so take your time and check HMRC scams advice at GOV.‌‌UK.
You can also contact HMRC directly but make sure you use the phone numbers from our contacts details on GOV.‌‌UK.
The National Cyber Security Centre has a helpful guide on how to stay secure online and protect yourself against cyber crime, which you can find on GOV‌‌.UK by searching 'Cyber Aware'.
Yours faithfully
Jim Harra
Chief Executive and First Permanent Secretary – HMRC
If you would like any assistance with any of these points.